Welcome to the nAMD Barometer resources zone!
On this page, you will find a variety of useful educational tools and resources to advance clinical practice and optimise patient care in nAMD.
'A Chat with Anat'
In these podcasts, the Co-Chair of the nAMD Barometer Leadership Coalition (LC) and host, Professor Anat Loewenstein, will be joined by internationally-renowned colleagues from the LC, discussing key topics of interest to enhance care and optimise the treatment of nAMD. Look out for new podcasts throughout the year and listen to on Spotify and Apple Podcasts.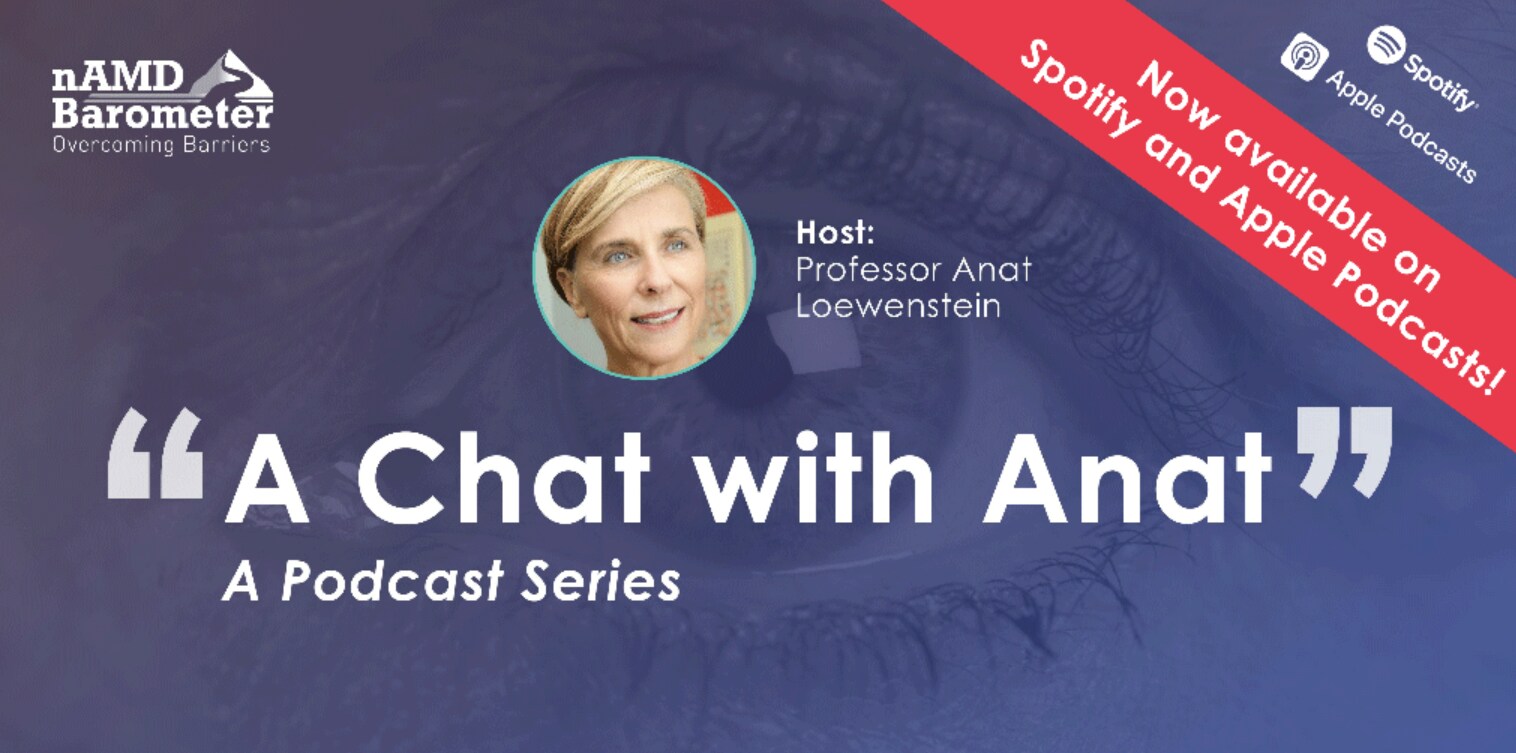 'Day in the Life of' Articles
This feature aims to provide an insight into the important work of some of the individuals in the nAMD Barometer Programme Leadership Coalition and why patient-centric care in ophthalmology is important to them.
A Day in the Life of... Dr Mali Okada
Conversation Guide
This conversation guide supports you in identifying risk factors for non-adherence and/or non-persistence in your patients by proactively engaging with them to address their concerns.
Conversation Guide for Patients with nAMD: Adherence and Wellbeing